THE CONTEST
2014 / Essayistic short film about rivalry, competition, passionateness and capitalism.
More information soon.






A STONE,
A WORD
ACTIVATED
BY

ABDUL SHARIF BARUWA // EVA BODNAR // HERBERT DE COLLE // PLAMEN DEJANOFF // HEINRICH DUNST //
MARINA FAUST // VERONIKA HAUER // GERHARD HIMMER // SIGGI HOFER // NICOLAS JASMIN // DANIEL KNORR //
ELKE SILVIA KRYSTUFEK // SONIA LEIMER // JOHANN LURF // CHRISTIAN MAYER // ALBERT MAYR //JOSH MÜLLER //
MICHAEL PART // ELISABETH PENKER // ROMAN PFEFFER // JOSEF RAMASEDER // BERNHARD RAPPOLD // FRANZ SCHUBERT // CONSTANZE SCHWEIGER // MICHAELA SCHWENTNER // CHRISTIAN STOCK // AXEL STOCKBURGER
2014 / Frottage.






LOST IN PARADISE
(BORGES' DISCOMFORT)
2014 / Photographic images, photographic photocopies
prints / 70 x 100cm.
TRANSISTOR analogous
2007-2013 / Linen, yarn / 50x40cm

TRANSISTOR analogous is a series of embroidered
stills from a video work from 2000.
PENELOPE / IN THE SCENERY / REFLECTING / RELATIONS
2013 / Single channel HD video / colour / sound / 15 minutes

This short film examines possible forms of storytelling in an experimental context. Instead of weaving fabrics this modern model of Penelope is knotting and interweaving the text fragments to create the story.
The figure was inspired by the figure of Penelope, Ulysses' wife, who now has become a voice as well as a story, whereas her partners do not appear throughout the film.

The level of narrative is organised partly following the principle of the mise en abîme. The formal level also follows this principle and consists of fragmented images and reflexions.

Screenings: Diagonale Graz 2014, Crossing Europe Film Festival Linz 2014

Watch excerpt on Vimeo
IN THE REMAKING [unfinished]
An experimental film project reflecting the process of film-making.
In this film project an actress is directed in a restaging of Chantal Akerman's film 'Jeanne Dielman, 23 quai du Commerce, 1080 Bruxelles' from 1975. Re-enacting the contemplative, expanded motions of a woman's daily life, this work demonstrates Schwentner's ongoing investigation into personal and historic [collective] memory.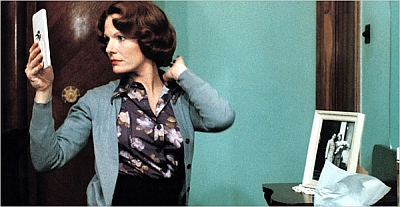 UN DIVERTISSEMENT D'AMOUR
2012 / Single channel HD video / colour / sound / 11 minutes

This film is a kind of rearrangement of Plato's Symposion based on philosophic essays on love and it is also inspired by the Surrealists' Recherches sur la sexualité.
The film structure refers specifically to Sergej M. Eisenstein's definition of the mise en cadre and concentrates precisely on the possibilities of showing / hiding basic film-immanent information.

Screenings: Diagonale Graz 2013, Crossing Europe Film Festival Linz 2013, school, Vienna 2013

Watch excerpt on Vimeo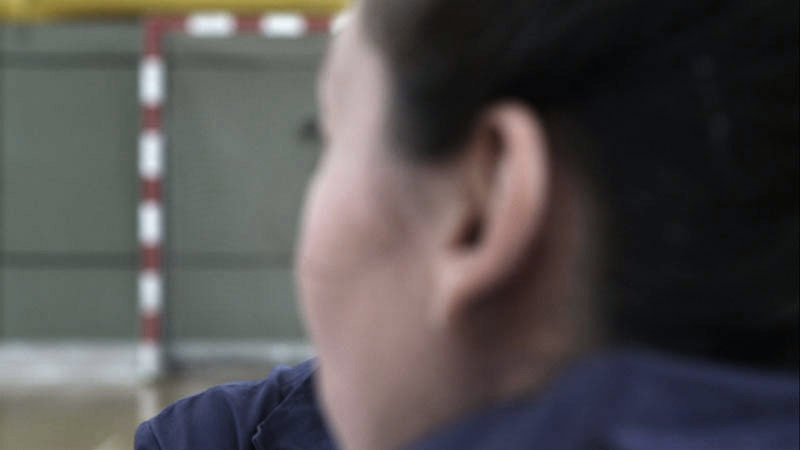 26 DAYS
2012 / Single channel HD video / colour / 1 minute loop.

This work was created during a stay at a remote space near Rome and emerged from the situation I was in at this place for almost 4 weeks.
26 DAYS is a general examination of time and transience. The question expresses the surprise at the uncertain perception of a certain lapse of time. The individual sense of time 'outside civilisation' becomes vague, inaccurate, it becomes unreliable.

IMPORT, Studio PORT, Vienna 2012
ÜBERRASCHUNGS EI
[IN THEORY] AND PRACTICE
2012 / Installation + performance.

A bag which can also be used as a dress. A dress which is at the same
time a bag. An umbrella and vice versa. A bag which could be a raincoat ... etc.
The dress, the raincoat or the umbrella is the content, the surprise of
the Überraschungsei [surprise egg]. Instead of the sweets inside there's
a product! This product can be consumed in the act of using (wearing or carrying) it.
And it can be a brand carrier or, like a certain newspaper, a status symbol and instrument of social positioning. The multifunctional object is a transporter of social messages.
This construction is on the one hand useful and (almost) clever, on the other hand also stupid because the consumer expects a surplus. Someone buys a bag and gets at the same time a dress. But we know, that multifunctional objects are often reduced to just one purpose due to laziness - the optional multifunctionality won't be used.
So this kind of "machine" is a so-called "Blödmaschine" in the sense Markus Metz and Georg Seeßlen created the term for the title of their book.
The consumer has come a mucker for the multi-purpose-options, for this "buy 2, pay 1"-trick, which additionally triggers the pseudo-saving-idea. Beyond that there's the fact, that this "machine", a combination model like an umbrellabag or a dressbag is not developed well enough and as application mostly fails or at least needs improvement. This means the "benefit" is not at all given and the assumed doubled product completely flops.
Insofar it's a negative Überraschungsei which includes a failure and thus demonstrates the absurdity of such multifunctional objects.

Presentation at Reheat Festival, Nickelsdorf 2012
BILLBOARD
2012 / Multi-channel video installation / colour / sound / 8 minutes loop

Modified version of the experimental documentary PROSPECTS [2011].
The term prospects is used in a more condensed way, in the way of a promise,
in the way travel agencies use it for their holiday offers.
For this work the interviews from the documentary have been reduced to simple but catchy slogans.

RHIZ SCREENS, rhiz, Vienna 2012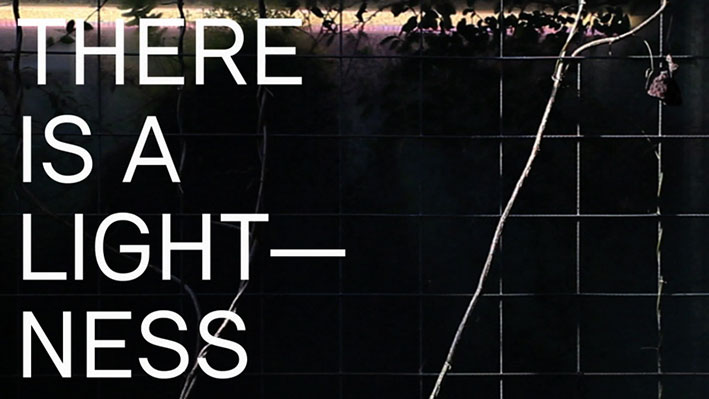 PROSPECTS
2011 / Multi-channel HD video / colour / sound / 32 minutes loop
2-channel video installation or film version for cinema projection.

An essayistic documentary featuring women in the Mediterranean
who talk about their ideas of paradise / utopia.

GRENZWELTEN / LEERE LINIEN, Kulturbrücke Fratres 2013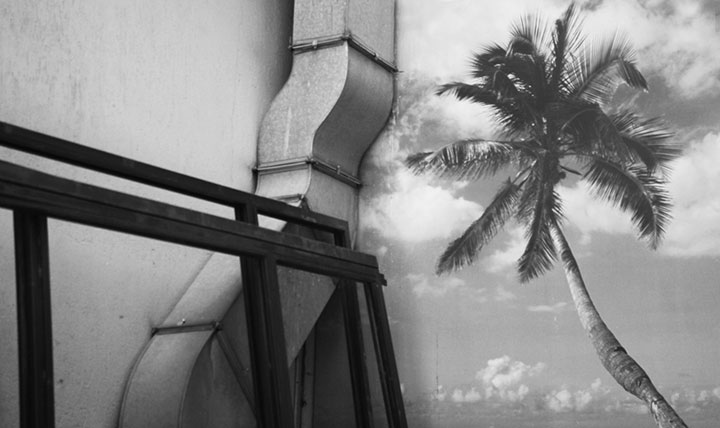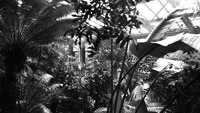 Installation view Kulturbrücke Fratres [A/CZ]
LA ROUTE DU PARADIS
2011 / Installation.
Light bulbs on cardboard, fixing pins on framed cardboard

Side project of PROSPECTS
A map showing the tour I made round the Mediterranean Sea to do research and interview work.

SAUNA, brut Konzerthaus, Vienna 2010
IT WILL ALL BE DIFFERENT
2011 / Installation.
Text on memo-cube

Error correction by repetition?
Or realisation by repetition?
Can a wish become true if you write it down a hundred times?

AFFENARBEIT, Area53, Vienna 2011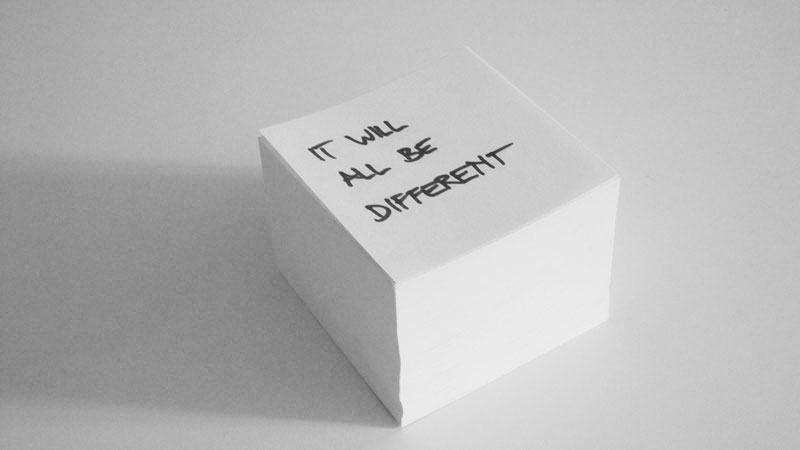 DES SOUVENIRS VAGUES
2009 / Multi-channel HD video / colour / sound / 8 minutes loop
Sound: Michaela Schwentner
3 C-Prints, 120 x 80cm

DES SOUVENIRS VAGUES is a short film about visual memories and their repetition, about shifts and refractions. The film's main elements are vaguely remembered, isolated scenes en miniature. They could be from a film, they could also be personal moments of someone. The soundtrack comprises samples of female characters from
various film works.

Screenings [selection]: BLUE HOUR, Triennale 1.0 Linz 2010, Diagonale Graz 2009,
Crossing Europe Film Festival Linz 2009



Watch excerpt on Vimeo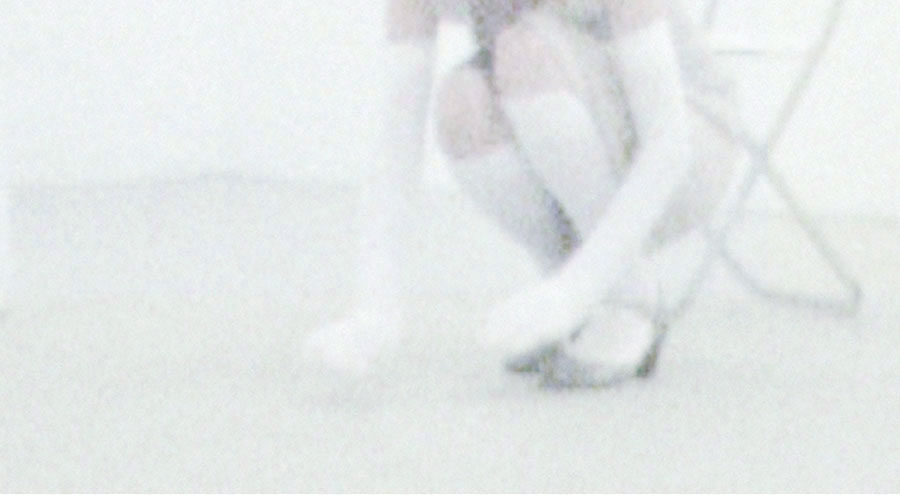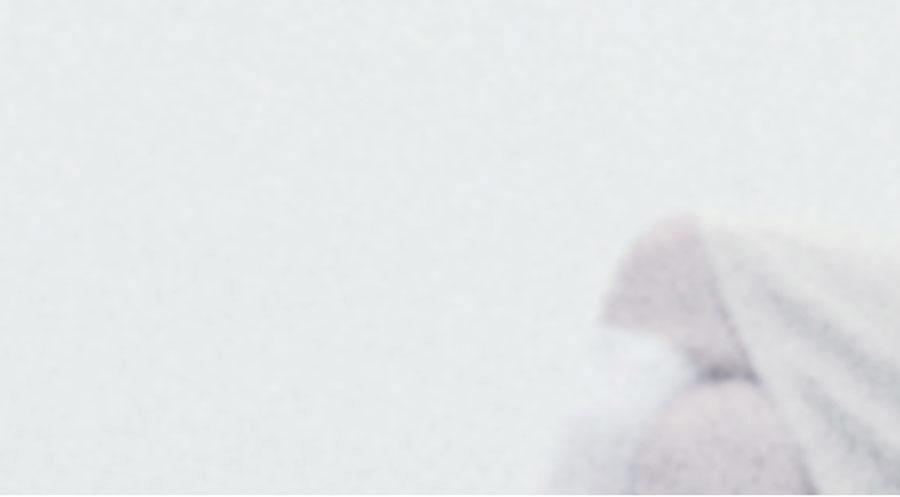 ALPINE PASSAGE
2008 / Single channel video / colour / sound / 6 min
Sound: Michaela Schwentner

ALPINE PASSAGE is a film comprising individual images about
a journey across Alpine mountains. The mountains, impressive as a painting, and in front of them a sort of architecture that enables either a panoramic or a close view.

Screenings [selection]: Diagonale Graz 2009, Crossing Europe Film Festival Linz 2009

Watch excerpt on Vimeo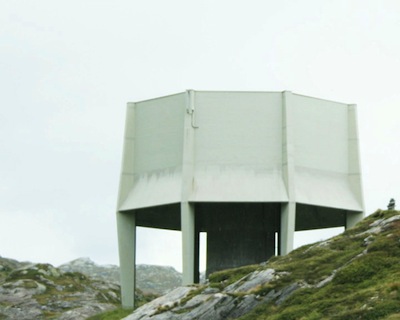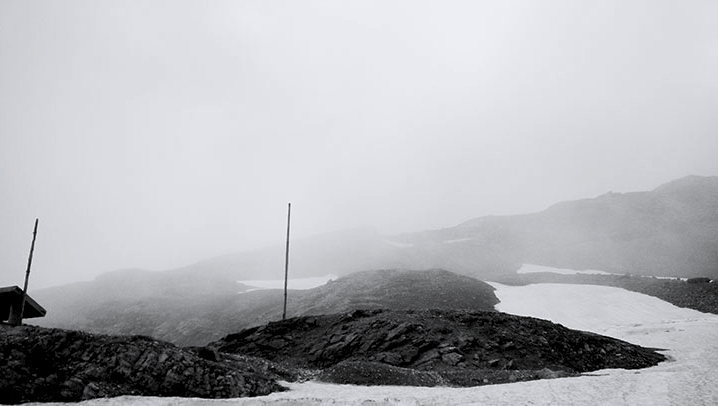 GROSSGLOCKNER
2008 / C-print 40 x 50 cm
BELLEVUE
2007 / Single channel video / colour / sound / 9 minutes loop
Sound: Michaela Schwentner

Snow, fog, clouds and in the midst of it all, a barely perceptible massif. Or, better yet, a white noise from which contours gradually emerge and just as steadily dissolve back into: As though ghost lights in the digital image-fog that dominates the expanse of this composition. A mountain peak, only vaguely discernible for the longest time, that halfway disappears again the moment it appears. The starting material for Michaela Schwentner`s BELLEVUE
are webcam recordings from Grossglockner that she collected for months and condensed into a nine-minute time image. Schwentner`s method benefits from the rigid takes, mainly because within them, the interplay of appearing and eluding, of revealing and concealing, can develop the greatest possible effect. Thus, the figure of the mountain uncovers and covers itself in a constant, modulating movement: ridges and slopes peel from the whiteness of the surroundings, to then immediately vanish again within it. Accompanied by a subtle ambient-like rustle, which Schwentner gathered from the direct transformation of the image into sound data, the vision continually clears up and becomes disarranged. As though the mountain, seen and photographed millions of times, does not want to disclose its identity so simply; yes, as though the apparently banal weather panorama recordings harbor a key of sorts to the disappearance of the supposedly most unchangeable natural things. The beautiful view is fundamentally blurred as a result of bellevue. Not by things incidentally blocking it, such as snow, fog, or clouds, but by a basic instability in the process of [electronic] seeing itself. The more persistently it pursues the phenomena, the more they keep themselves covered from time to time. [Christian Höller]

ALPINE DESIRE, ACF New York 2011, LANDS END, Shedhalle Zurich 2010, LANDSCAPE 2.0, Edith-Russ-Haus für Medienkunst Oldenburg 2009, DEEP NORTH, Transmediale Berlin 2009

Installation view Shedhalle 2009




ADAPTED RELATIONS

2012 / Single channel video installation / loop

Eine zur raumbestimmenden Skulptur gewordene Projektionsvorrichtung,
eine Anordnung unter neuen Vorzeichen. Eine Miniatur, angepasst an die Räumlichkeiten des K48, an die Verhältnisse.
Die projizierte Arbeit selbst ist wiederum eine Demonstration angepasster Verhältnisse: Bilder, die von Webcams in Minuten-Intervallen produziert und gespeichert werden, sind via Internet, per Mouse-Click abrufbar.
Wir können bequem vom Schreibtisch aus einen Berggipfel aus der Nähe betrachten, ohne irgendwelche Anstrengungen unternehmen zu müssen.
Dass mitunter trübe Wetterverhältnisse herrschen und die Sicht auf den Berg nicht freigegeben ist, müssen wir dabei in Kauf nehmen.
Das poetische Moment generiert sich aus dem Apparativen, Installativen heraus, die Illusionsmaschine ist entlarvt. Die Apparatur wird ins Bild und somit ins Zentrum der Wahrnehmung gerückt.

K48, Vienna 2013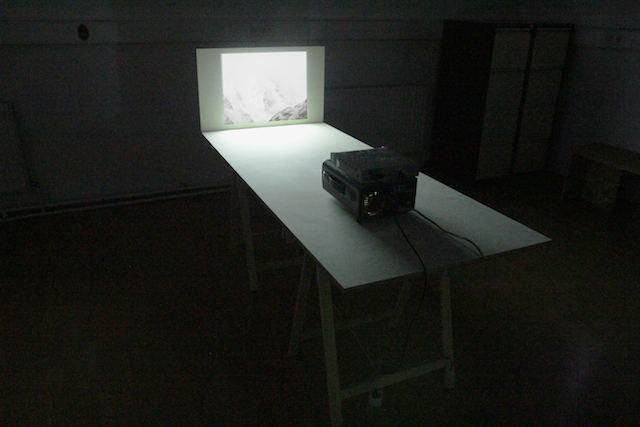 Installation view K48 2013
WORKS WITH SOUND / SOUND ARTISTS: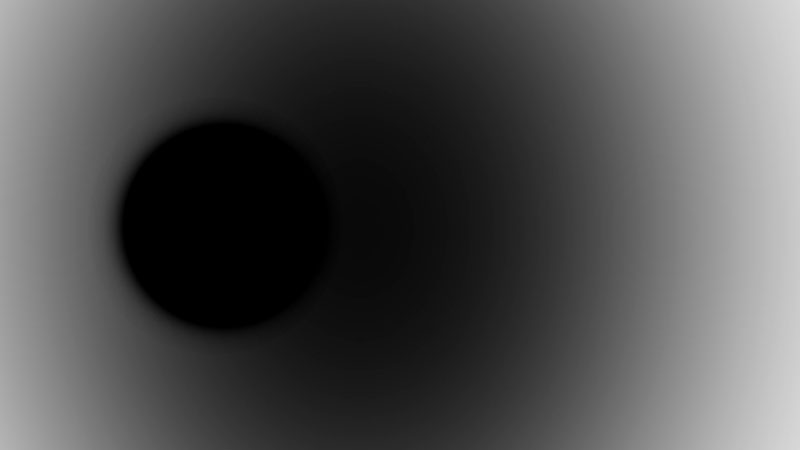 CHANTER TOUJOURS
2011 / Sound installation / Loop

The sound installation CHANTER TOUJOURS is an allegory:
a special sound is extracted from its original context and is transformed into an new one - the always singing cricket prolongs the summer and should be - as sound intervention - hopefully a nice surprise in the cold season. At the same time CHANTER TOUJOURS is an infinitive invitation to sing or make sound - more and almost any time!

KRPYTOPHON., Hörstadt Linz, Installation at University of Arts and Design Linz 2011
COMPOSITION SET // IMAGE TRANSFORMED // MOZART MOVED
2006 / Single channel video / colour / sound / 1 min
Sound: Michaela Schwentner

Commissioned work for Mozartjahr 2006.
The idea was to transform a picture of Mozart on the basis of a new composition arranged with the so-called musical dice game, sound-controlled manipulation and also a dismantling of the common clean and kitschy Mozart image. A postcard with a bright frontal view of Mozart turns into a rough, decadent picture. This turnaround within an extremely short period of time also represents life's progress and decay. The alteration is equivalent to a life cycle: The lush color at the beginning fades, the leaves shrivel, the tree disappears, the postcard with Mozart`s picture yellows and becomes a Mozart of stone.
A figure for the ages. The manipulation on the musical level was inspired by the musical dice game as played during Mozart`s day. The composer himself wrote short pieces and re-arranged the individual measures according to a roll of the dice. The sound level of the film comprises short samples of the violin concerto #3 and symphony #38.

Screenings [selection]: Diagonale Graz 2007,
Crossing Europe Film Festival Linz 2007
SWINGING
2006 / Single channel video / colour / sound / 9 min
Sound: Michaela Schwentner

A bridge with an arched metal structure stretching over it is visible on a white field. The colors are subdued - gray and black, various shades of brown, blue and green - though they seem quite intense on the light background. The places connected by the bridge aren`t visible; portrayed as an isolated structure, it becomes the focus of an analysis in the medium of film.In contrast to some of the other videos made by Michaela Schwentner, the subject is easily recognizable in this case. At the same time the artist discovers an individual life in the architecture, which lets the concrete form slip into abstract patterns. The perspective shifts repeatedly, and different views of the structure appear. One shot fades into the next, and the movement of the pixels can literally be observed. This creates graphic and painterly moments, the play of light and shadow, lines and planes turns into a hypnotic game of deception. The camera`s gaze is directed at the structure`s details and unusual views so that individual portions of the bridge no longer seem to be bound to a certain function, and other fields of association open up in its formal structures. The geometric shapes resemble sketches, the cables between the bridge and its superstructure are like drawn lines, which lends the originally monumental structure of concrete and steel something fragile, translucent and with that a buoyant lightness. In contrast to a sketch, however, swinging also makes the three-dimensional character of its subject tangible, not least through the use of the soundtrac - which was also created by Michaela Schwentner. The shimmering of the dimensions and the materiality of the representation are underlined by the audio level. Each kind of material seems to have its own characteristic sound, and after electronic alteration it creates an acoustic landscape surrounding the bridge, which seems to «swing» from time to time. [Andrea Pollach]

Screenings [selection]: Diagonale Graz 2007, Crossing Europe Film Festival Linz 2007
LA PETITE ILLUSION
2006 / Single channel video / colour / sound / 4 min
Sound: Michaela Schwentner

A little story of passions is told in LA PETITE ILLUSION: heavy breathing garnished by a jazzy bass line, a kiss, a woman falls into water at night.
While the work`s title is an ironic reference to Jean Renoir`s 1937 «La grande illusion», the association is a dead end: Neither the images nor the soundtrack contains a direct quotation of Renoir`s pacifist fable, nor is a similar motif touched upon. The patina of early sound film which is celebrated in LA PETITE ILLUSION stands as the sole vague connection to the «grande illusion» - the sound and the look, the aesthetic stereotypes of Francophone cinema made between the wars. Michaela Schwentner`s chromatically ascetic electronic manipulation of found sounds and images is a study of emotional images from the history of cinema which is carefully kept in the air. The story told in LA PETITE ILLUSION is itself a kind of little illusion: It has the mere suggestion of a plot, a kind of mini-melodrama with built-in interference. While the narrative lines remain unresolved, irrationally linked as if in a dream, the film`s images themselves become unstable: They seem to melt, run into one another; just after coming together they fall apart, speed up, slow down, hammered with the artist`s omnipresent influence. «Animated Cubism» is the term she gave to her work method: The flat film images are committed to a virtual digital space, a different kind of illusion, and the material is released into a state of partial abstraction. In the referential space, filled with romantic ruins of images, fragments of emotional declamation and salon conversation in French, with canned music and the bright singing of anonymous film divas, emotions are transformed into signals, and the individual parts of trivial film tragedies are translated back into neutral cinematic symbols.

Screenings [selection]: VIENNALE 2006, Diagonale Graz 2006,
Crossing Europe Film Festival Linz 2006
DER KOPF DES VITUS BERING
2004 / Single channel video / b/w / sound / 5 min
Sound: Wallner.Stotz.Remsing

When Vitus Bering completed his circumnavigation of northeast Asia on 13 August 1728 to prove that Asia and America are two separate continents, the coast of America was covered in fog and remained largely invisible to the discoverer. On the tracks of discovery. and at the same time groping through the dark; a confusing state, the various levels of which are made evident in Michaela Schwentner`s video the head of Vitus Bering. The picture shows the black silhouette of a landscape emerging from a brilliant white. The landscape is grouped on a horizontal and in some places also on a vertical axis. It changes, seems to oscillate between various aggregate states. Forms become visible or invisible; colors fluctuate between white-gray-black. A type of fata morgana in a desert of ice. Also the sound and the text make reference to a state of madness - or at least heightened sensibility; the violin bows are tense, the voices entangle and distort. Konrad Bayer`s text «Der Kopf des Vitus Bering» [1958 ff], which provides all of the quotations, is Schwentner`s immediate reference point. Bayer is interested in the figure of Bering as a location from which relations can be created and quotes André Breton, according to whom reality is not the sum of the facts, but rather, the sum of possibilities. Bayer`s text is a mosaic of facts, thus on the one hand history - and on the other, thoughts and speculations, mounted according to strict rules. He creates a dense atmosphere whose quality lies in the gaps that hold the knowledge of wealth, of reality. Also Schwentner`s video breathes this intensity; text, sound, and image combine to something greater than the sum of what happens and what is heard. It presents the abundance in its emptiness. [Sylvia Szely]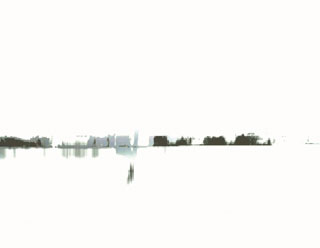 GIULIANA 64:03
2003 / Single channel video / b/w / sound / 3 min
Sound: Michaela Schwentner

On a white background, black rectangles fall from the left upper edge of the picture. They amass to form larger surfaces, to then immediately thereafter shrink or shift on top of one another, and from time to time be lifted off each other by thin white lines. Similar to the cinema screen, the rectangular surfaces carry the schematic, digitally processed image of a woman, which is difficult to recognize as such. Instead, its large-pixel outline merges with the abstract forms, which constantly form anew. Like in a puzzle, individual facial details show up in different places; the various parts are continually put together, yet without ever revealing a completed picture. The stark, reduced soundtrack, which stems from Antonioni`s Il deserto rosso, as does the initial visual material, emphasises the clarity of the images and opens the gaze to the constantly changing forms. The face - reduced to flickering black and white areas - takes its place in this strict composition. At one point, the picture becomes almost completely black from the steady overlapping of different layers. Shortly thereafter, the schematic contours of the face push into the field of vision. In the end it seems to have almost won out over the abstract forms. This impression is supported by the replacement of the noise on the soundtrack with human voices. However, before the music [which begins suddenly], can spread out, and the black and white contours become completely recognizable as the reproduction of a human form, they turn quickly to the side and the picture disappears into the blackness. [Corinna Reicher]

Screenings [selection]: Avanto Festival Helsinki 2003, Diagonale Graz 2004,
Crossing Europe Film Festival Linz 2004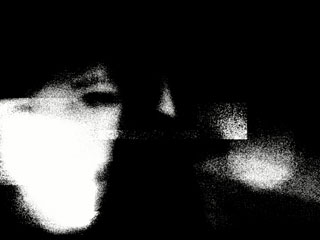 VISUALISATIONS OF SOUND COMPOSITIONS
w/ Paul Clouvel [Elektra Music]:
ELEMENTS II
2013 / Single channel video / b+w / sound / 8 min
MOUVEMENTS/CADUQUES III
2010 / Single channel video / colour / sound / 10 min
CANRANC
2010 / Single channel video / colour / sound / 12 min
SPEECH
2009 / Single channel video / colour / sound / 8 min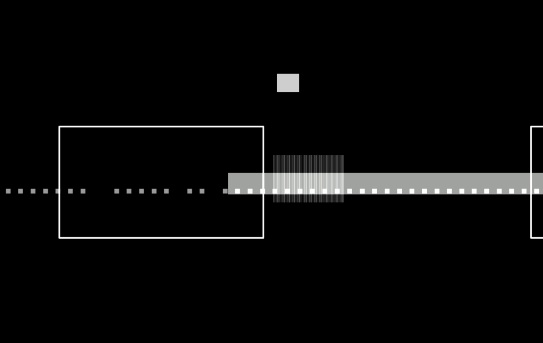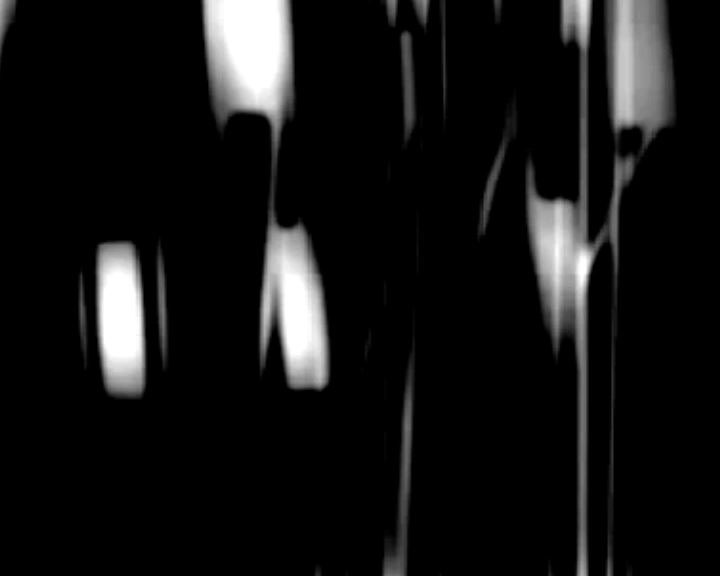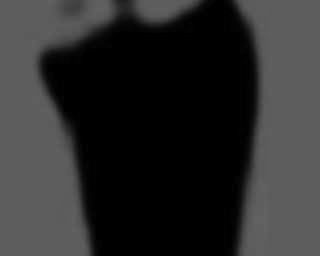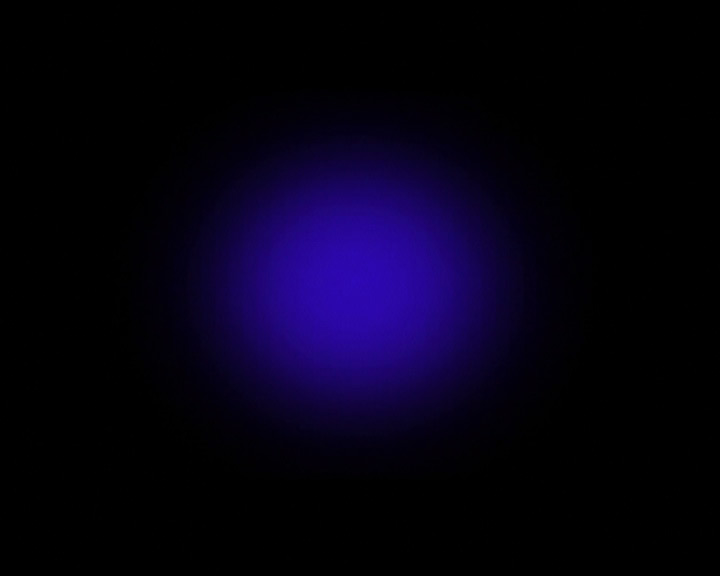 w/ Radian:
TESTER
2004 / Single channel video / colour / sound / 6 min
JET
2003 / Single channel video / colour / sound / 6 min
R4
2000 / Single channel video / b/w / sound / 5 min
TRANSISTOR
2000 / Single channel video / b/w / sound / 5 min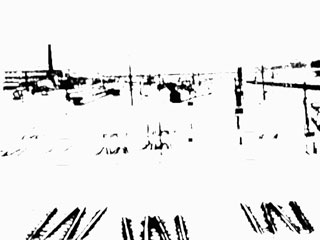 w/ various:
THE FUTURE OF
HUMAN CONTAINMENT
2001 / Single channel video + 35mm / b/w / sound / 4 min
Sound: Pure
Screening at Sundance Independent Film Festival 2003 /
Section New Frontiers

TUCKER
2004 / Single channel video / colour / sound / 6 min
Sound: Charmant Rouge

HOW DO YOU WANT M.?>
Part 3 of MAZY
2003 / Single channel video / colour / sound / 4 min
Sound: Heinz Dietsch

TAKE THE BUS
2002 / Single channel video / b/w / sound / 4 min
Sound: General Magic

#Z
2001 / Single channel video / colour / sound / 6 min
Sound: Fennesz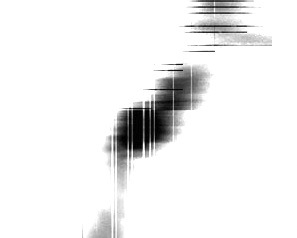 &copy michaela schwentner 2014